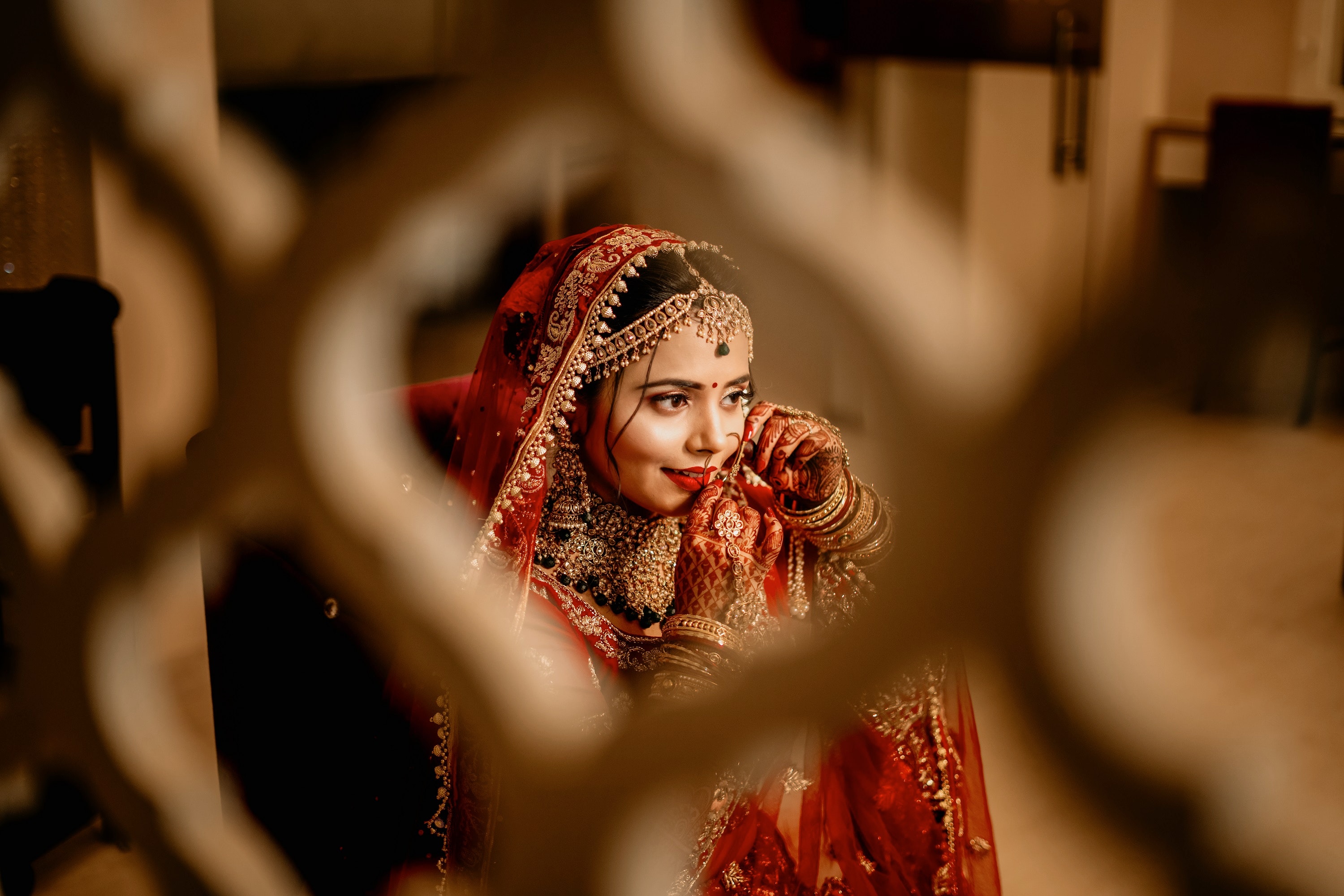 How to Smartly Invest In Your Wedding Photography/Videography?
Wedding photography and videography is the life long memory that you are going to cherish upon and through which your kids and relatives are going to witness that big day
Wedding photography and videography is the life long memory that you are going to cherish upon and through which your kids and relatives are going to witness that big day. Most couples know the value of this part of their wedding and give due importance to it. Undoubtedly, it is the most amazing day of a person's life. Photos and videos are the only way to relive that happiest day. Therefore, I will not say that you can go for any random photographer or any friend who can use a digital camera to do the most important job. Simultaneously, this does not mean that you should hire any expensive vendor. Certainly, there are many factors that you must consider before hiring a photographer for a wedding shoot so that you can invest smartly, not blindly or emotionally.
There are numerous questions that you must ask yourself and must answers to all these questions before taking the decision such as:--
What types of photographers are available in that price range? Are they beginners? Are they professionals? How much experience do they have? What is their style? Do they have backups? What is their posing style? What do they do if the wedding runs late? Can you see full wedding galleries? And many more.

If you see you will be able to find out that the charges of wedding shoot ranges from $2,556 (Approx. Rs. 1 lakh 67 thousand) to $1,794(Approx. Rs. 11 lakh 17 thousand) on average. It is not just for the wedding day but pre-wedding shot and post- wedding shot is also included. But before investing this much money and let it drain your pocket you must: ---

Do your research & comparison
While choosing a photographer you must do the research rather than just watching two three clicked pictures on instagarm reels or on any mode. You must visit some of the professionals and compare their work and offers. Mostly, they have great deals like some free portraits or some discounts. Just analyze and choose the most appropriate one.

Take referral of friends
You may have some friends or relatives who have their first hand experience with some vendors. You can always take their reference and see which one suits you in regard to your style, taste and budget.

Destination or local wedding
The plan of the wedding you have is a local or a destination wedding. If you are going to have a local wedding then save your money by hiring a local vendor. A non-local vendor will certainly charge more.

Limit the staff
You can ask them about the team they are going to send. Sometimes they send an intern or an assistant to the professional. You can limit this count. Above all, think twice when you are hiring a separate photographer and a separate team of videographers as it will be an unnecessary burden on your budget. You must hire a single team of photographer and videographer.

Limit the time span
You can limit their time span by using your own camera or any relative's camera on initial functions and also on very small wedding rituals.

Platinum or budget packages
You must ask the vendor what kind of packages they can offer. They have many types like Gold and Platinum packages. You must see the worth of the package and then decide.

Three camera option
Nowadays, most couples demand the footage without editing so that they can see every single moment of their wedding. At that time your vendor will fix triple cameras in different angles of the venue. This can save your money that you are going to pay for the videographer and his team. Only one professional will be enough to handle those cameras.

Not to sacrifice the quality
While choosing and deciding for the vendor you need to remember that this is your lifetime memory. You must not sacrifice the quality of the pictures and video. Here you need to choose the quality over price.

Omit the special effects
You can tell your vendor to skip the editing part or not to edit like a model's pictures. Even not to add any words or moving backgrounds. This will look cheesy as well as it will cost you a great amount. Omitting these will save your money to a great extent.
Simple yet unique album
You can choose a good quality, acid free, non magnetic pages album. Your vendor may try to sell his most expensive stylish and fancy album but you can avoid it and get saved from the trick of high investment. You can choose a simple, unique album that will look royal, not cheesy.

Not to rush for the result
You must not rush for the video tapes and album or portraits that he is supposed to give you. You need to wait for at least two or three weeks for the result. Otherwise it will affect the quality which you will not want after investing your hard-earned money. You will surely get some photos to put on your status from your friends and family relatives who have clicked on their smartphones.

Have Negatives and Rights
Just don't forget to ask for the negatives from your vendor. It will help you in future. When you want to develop any of the photographs to give as a gift it to your partner on your anniversary then you can use those negatives and will be less strain on your pocket. Remember to have the rights of your wedding photographs from the vendor, he may deny but it is as important as your photos. Having the rights means, he will not be able to publish your photos in any way and anywhere.

By considering all these points, you will be able to invest your money in the right way during the decision of hiring the photographer and his team. Simultaneously, you will be aware of what to ask for and what you can leave to save your money without compromising the quality and privacy.