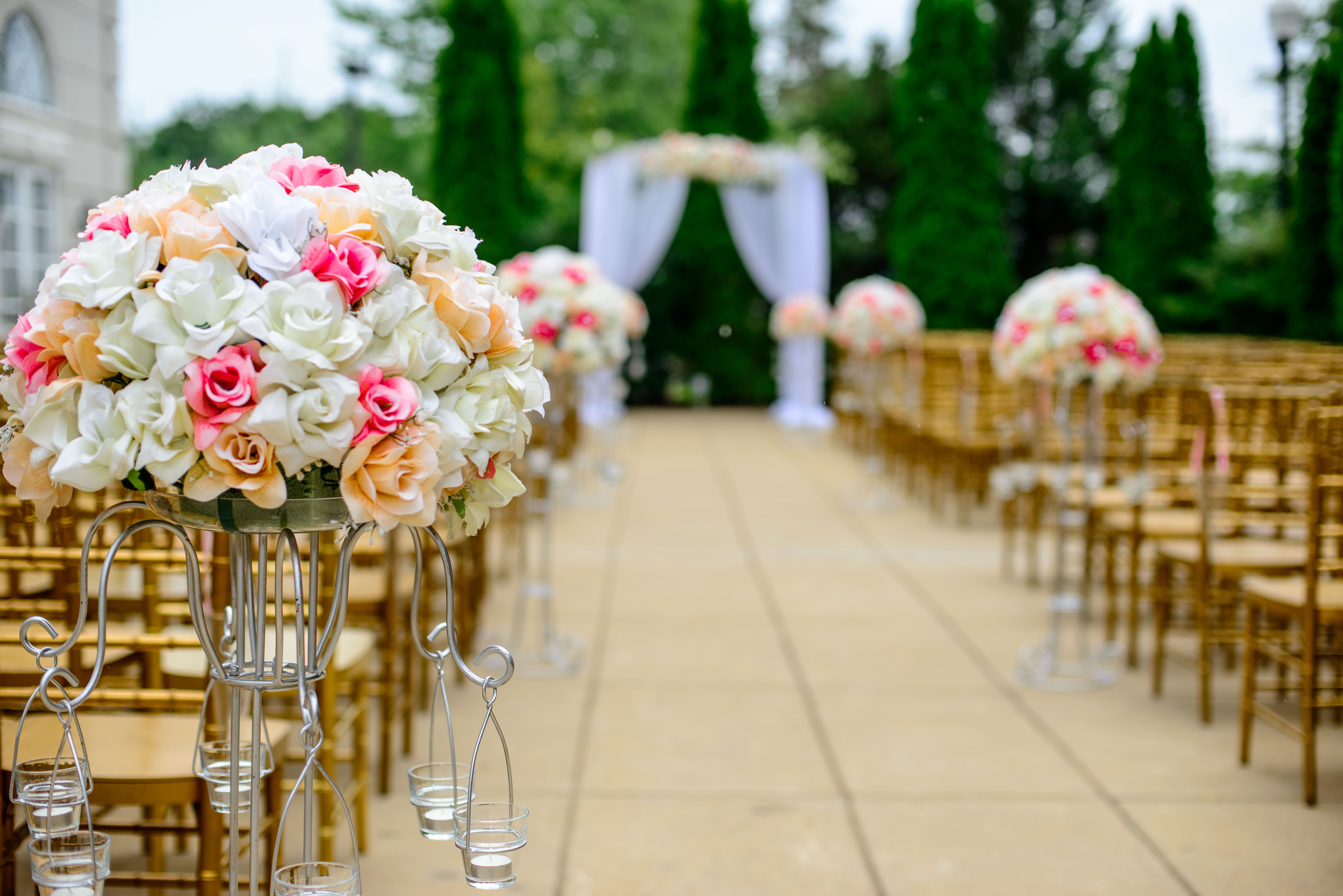 Various specific points to consider before selecting the wedding venue
Undoubtedly, you have lots to do and manage on your wedding day. You may skip various things like cutting the cake but there is one thing that you ought to do as a very first step.
Undoubtedly, you have lots to do and manage on your wedding day. You may skip various things like cutting the cake but there is one thing that you ought to do as a very first step. This is to select the venue where your wedding will take place and your guests will be accommodated. There can be two aspects to choose the venue: either you can choose the venue depending upon the specific date you want to get married on or you can choose the date depending upon the availability of the specific venue you want. Some most attractive and reasonable venues are booked before the time and you may not get the option. Before selecting the venue, you need to contemplate on various points which are as follows:--

Wedding date
There are situations when you have a fixed date to get married then you may have drastically less choice of venues. When you choose your wedding venue first then you can choose a date whenever that particular venue is available. It all depends upon the fact that the wedding date is flexible or not.
Budget plan
You must have a plan of your budget so that you can decide on various venues' offers according to your budget plan. It will cut short your stress and save your time as you will easily skip those out of budget venues.
Accessibility of the Location
The second most important point is to observe the location of your wedding venue. Whether it is a destination wedding or local one, the location must be easily accessible so that your guests can reach without any trouble. There can be a landmark also to make it more easily approachable.
Guest list and the capacity of the venue
You must be ready with your guest list so that you can observe the capacity of the venue accordingly. It should not be like you have 100 guests and the venue can accommodate 300 people or even not vice-versa. It should not look like over-crowded and not even the opposite.
Physical facilities
As a host, you are responsible to provide all the facilities to your guests. So be double assured with the vendor about air conditions and serving the food to the guests.

Emergency backup plan
Ask the vendor if he has any backup plan in case of extreme weather conditions or power cut.
Photography area
Instead of relying on anyone, you must see the area where your wedding poses will be clicked. After all, this is your day and you are going to create amazing life time memories to cherish all your life so the photography area should be a separate one from the place where all the guests are enjoying.
Package
You must gather the information about different types of offers that different venue vendors have. Do they have any full package or you have to book a waiters team or a cook from outside. If they have the full-fledged facility then what is included in house catering and the quality of food they offer. You must check all these points with your vendor.
Parking
You must consider this point before finalizing the venue. It must have enough parking facilities. Your guests must not face any problem related to their vehicle's safety.
Users reviews n ratings
You can notice the user reviews and the rating of the venue. This will help you to make the right decision. You can have a glance on their performance and can have an idea about their work through reviews, images and ratings.
Decoration
This is going to be the most remarkable day of your life. Therefore you must check out the various themes of decoration. The whole place must be decorated with your favorite flowers and according to taste and style, not according to the venue vendor's choice.
Restrictions on time and sound
You must know beforehand if there are any time limits and any boundations on noise. You must clear these points prior to the booking.
Staff
Any senior staff member should be there all the time. You can ask for the availability of the manager so that you can seek help from the in house person to resolve any issues related to the venue.
Music and entertainment
You must ask for the music system or DJ, if you are supposed to arrange it on your own for your guests' entertainment or the venue vendor will sort it out. If yes, the charges are included or you have to pay for it extra.
Payment and cancellation policy
Before hiring the venue, you must know their payment policy. How much is to pay in advance and how much you can pay on the wedding day. You must enquire about their cancellation policy. In case of any emergency or any mishap, how much they will refund.
Hidden charges
You must be aware of all sorts of hidden charges like any taxes or separate catering charges so that last minute chaos can be avoided.