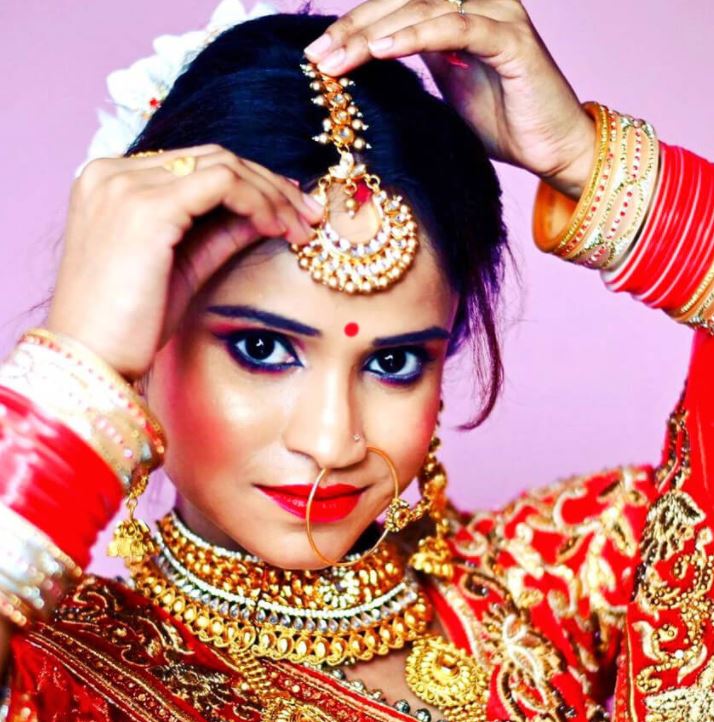 ---
Pricing
AIRBRUSH BRIDAL MAKEUP

20000 per function
BRIDAL MAKEUP

15000 per function
GUEST/FAMILY MAKEUP

3000 per person
TRIAL MAKEUP

Yes (separately paid)
PAYMENT POLICY

30% - At the Time of booking 70% - On Event date
---
About
INTRODUCTION

Want a bridal touch up? Here are we to assist you on the most memorable day of your life. We are an Independent Makeup Artist. You will just give us a call and you will get us at your home on a special occasion.
CAN DO MAKEUP AT

Your Venue only
---
Similar Bridal Makeup Artists
These are Bridal Makeup Artists similar to 'Pallavi Makeover'
Didn't find what you want?
Call/Chat
Pallavi Makeover
★★★ For Best Experience - Tell them
"Hey! Got your contact no. from Wed.in"
After the call/chat…
Update what happened. How was your experience on the call, so that we can keep making it better :)
Good
Bad
Couldn't Connect
Asked to connect later
Why you weren't able to connect?
Yedevi Studios
Didn't pick up
Not reachable
Invalid Phone no.
Other
Great!
What's Next?
Yedevi Studios
Planning to meet the vendor
Will connect again after sometime
Awaiting more info. from vendor
Will book this vendor
Other
We're sorry to hear that :(
Why was it bad?
Other